Please read all information carefully before ordering.
Please note - spelling errors will NOT be corrected. Riders will be printed with the exact text you enter into the text box.
Each activity rider includes:
- 2 S hooks for attaching the rider to the Spirit Sign.
Some ideas for generic riders include -
Alumni
Class of 2019
Family last name - example The Derrys (no apostrophe...ever.) or Derry
Student name - example - Thomas
Riders carry a 40 character maximum.
The more characters, the smaller the font will appear.
PERSONALIZED RIDERS ARE NOT ABLE TO BE RETURNED. FINAL SALE.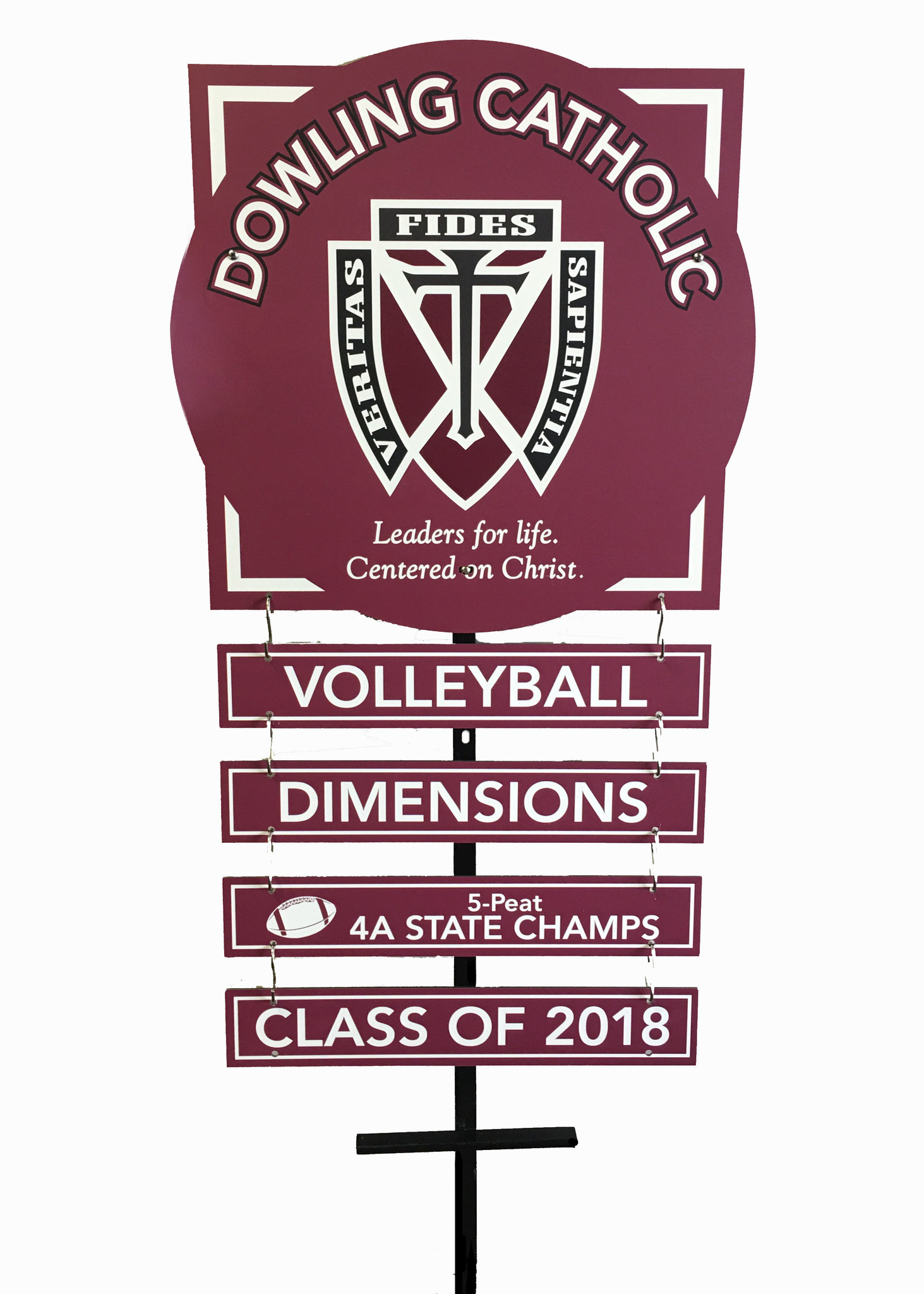 ALL RIDERS MUST BE PICKED UP WITHIN 10 DAYS
OF AVAILABILITY NOTIFICATION EMAIL.
SHIPPING IS NOT AVAILABLE FOR THIS ITEM